1.3T Pneumatic terminal press machine with variety crimping die portable crimping machine
Price in reward points: 371
Brand:

unbranded

Product Code:

CN230809583540

Availability:

103
1.3T Manual Crimping machine
This series semi-automatic terminal crimping machines are suitable for various terminals, very easy to change the applicator.
Suitable for crimping computer terminals, DC terminal, AC terminal, single grain terminal, joint terminal etc.

Features:
1. Built-in frequency converter, high production rate and low noise
2. Crimping dies designed according to your terminal
3. Production rate is adjustable
4. Support manual mode and automatic mode, easy to change
5. LED display shows crimped terminals quantity
6. High preision molds and die, easy to change.

Different sizes of wires and terminal thicknesses require crimping machines with different crimping force.
Product Description
Reduce the labor intensity of employees
Born for industrial manufacturing

Pneumatic multi-purpose terminal crimping and cutting machine, as long as you choose the appropriate crimping die according to different terminal types you can achieve the purpose of one machine multi-purpose crimping, which can display high-efficiency work results and reduce operator fatigue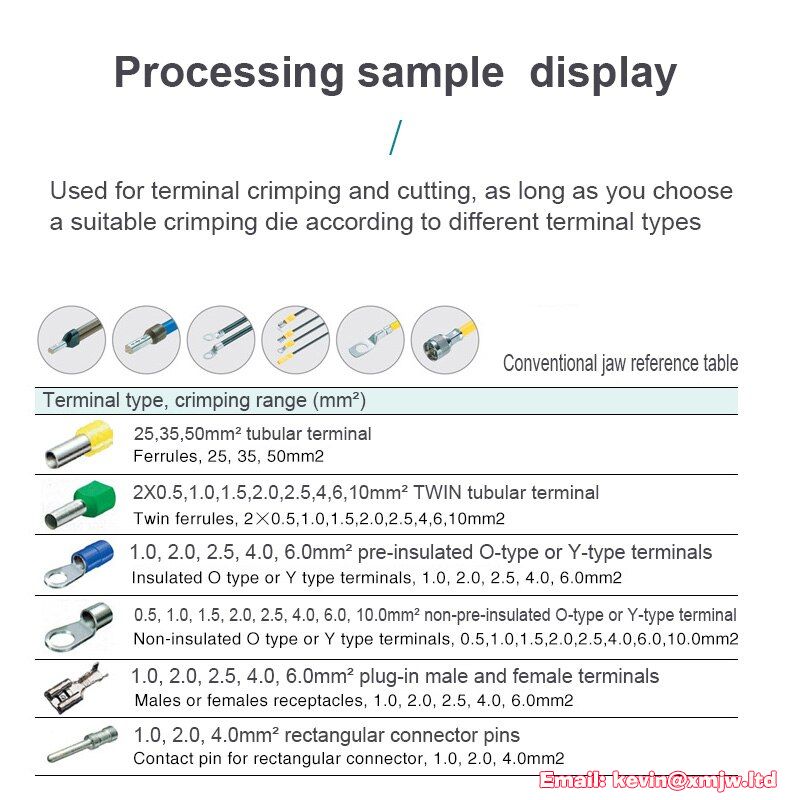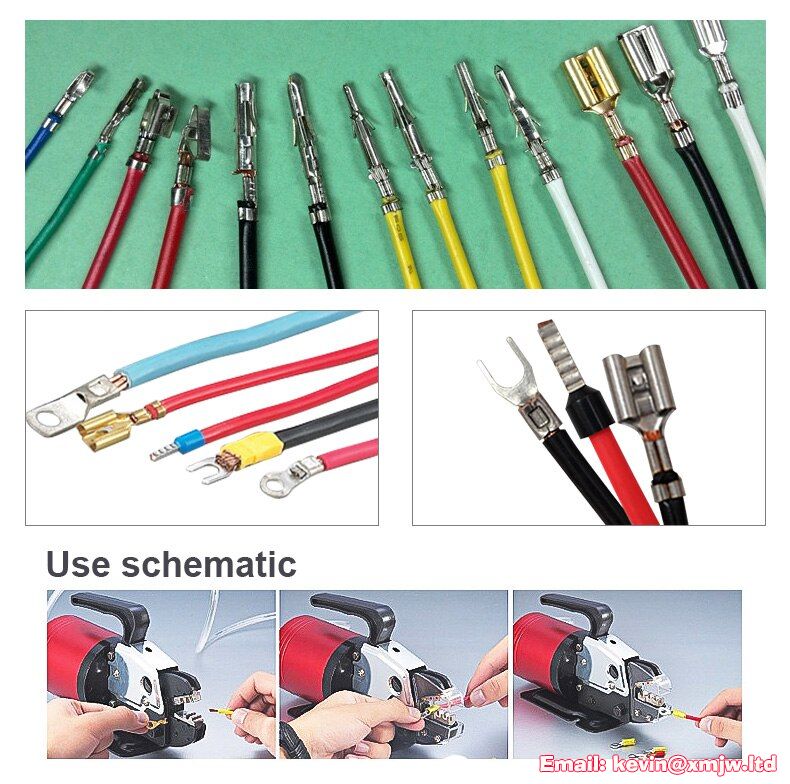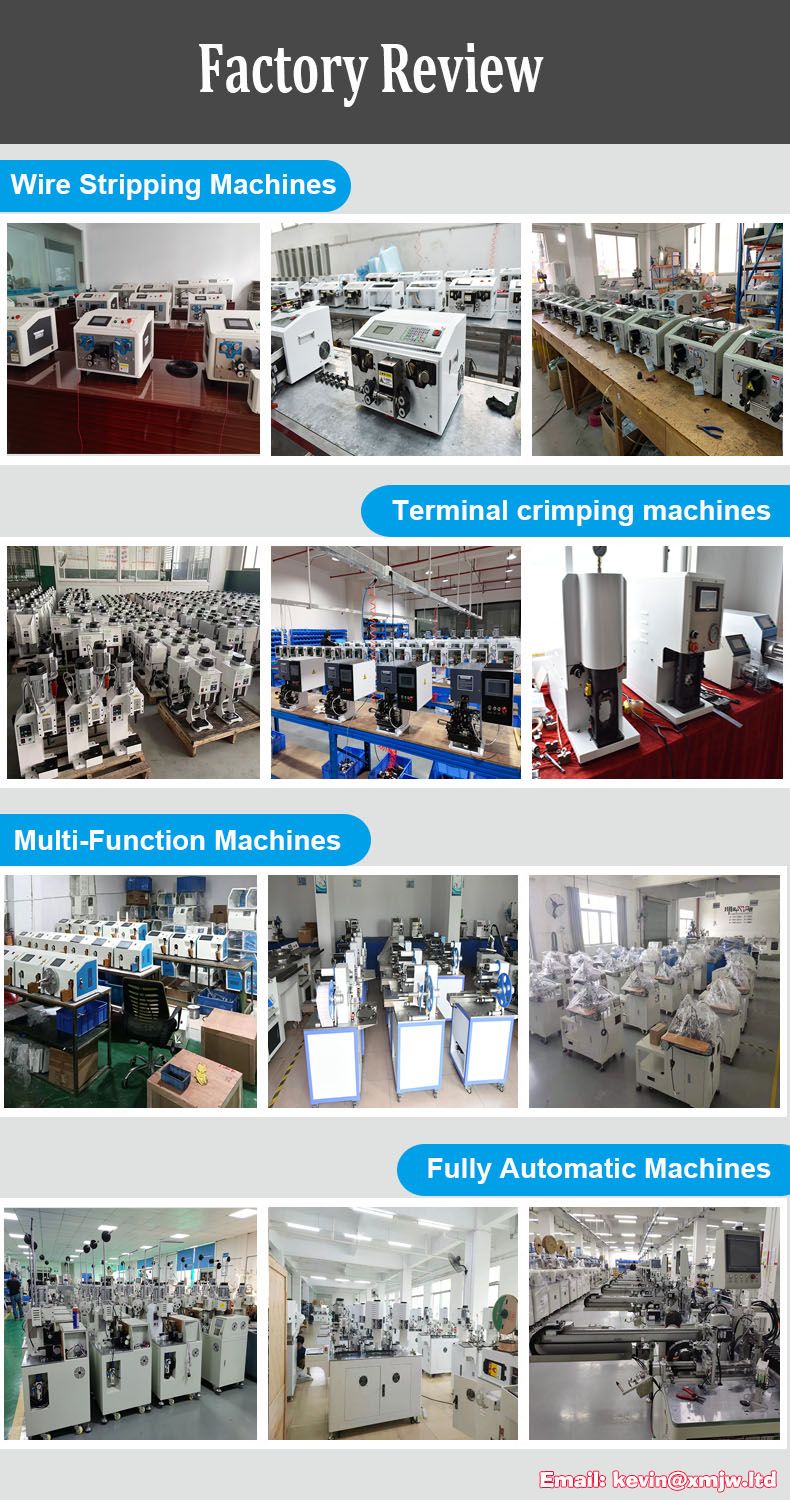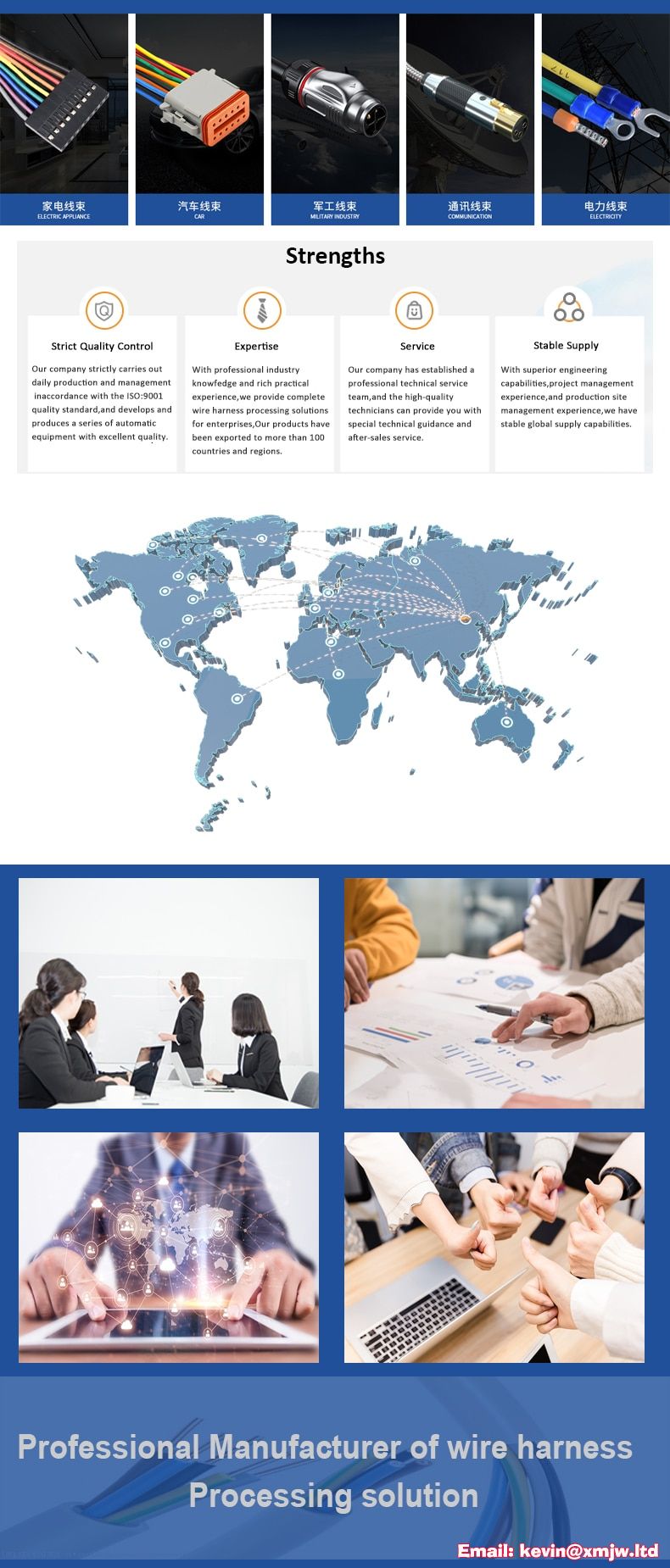 Certification
CE
Condition
New
Model Number
VH-1.3T
Origin
Mainland China
Type
Vertical
Tags: 1.3T Pneumatic terminal press machine, with variety crimping die portable crimping machine