12.7mm / 25.4mm Automatic Coding Machine Online Digital QR Code Printing Batch Date Logo Inkjet Printerwith Black Ink Cartridge
Price in reward points: 494
Brand:

LAUNCH

Product Code:

CN230811164448

Availability:

108000
12.7mm / 25.4mm Automatic Coding Machine Online Digital QR Code Printing Batch Date Logo Inkjet Printerwith Black Ink Cartridge
Inkjet Printer Technical Parameters:
Printing height: 2-12.7mm 2-25.4mm for option
Storing information: U disk storage or self storage of the machine
Printing distance: 2-5mm
Printing accuracy: 800DPI
data type: Text, batch number, date, image logo, dot matrix characters, etc
Power parameters: 110-240V 50/60HZ
language: English, Chinese other languages can be set
Operating temperature: 5-45°C
Cartridge capacity: 42ml/pcs
Screen size: 4.3inch
Ink Cartridge Technical Parameters:
12.7mm Ink Model: 2588
25.4mm Ink Model: G1309S+
Nozzle size : 12.7mm/ 25.4mm
Ink type: Solvent fast drying ink cartridge
Print voltage: 9.6V (2588) / 9V (G1309S+)
Printing pulse width: 1.8 μs
Color (Optional): Black/ Red/ Blue/ Green/ Yellow/ White/ Transparent
Number of ink prints: About 800, 000 characters (2588)
About 1200, 000 characters (G1309S+)
Reminder:
1. It is forbidden to install or remove the ink cartridge while the printer is printing.
2. When the printer is not working, please cover the protective cover of the ink cartridge.
3. When the printer screen fails, please calibrate the screen as required.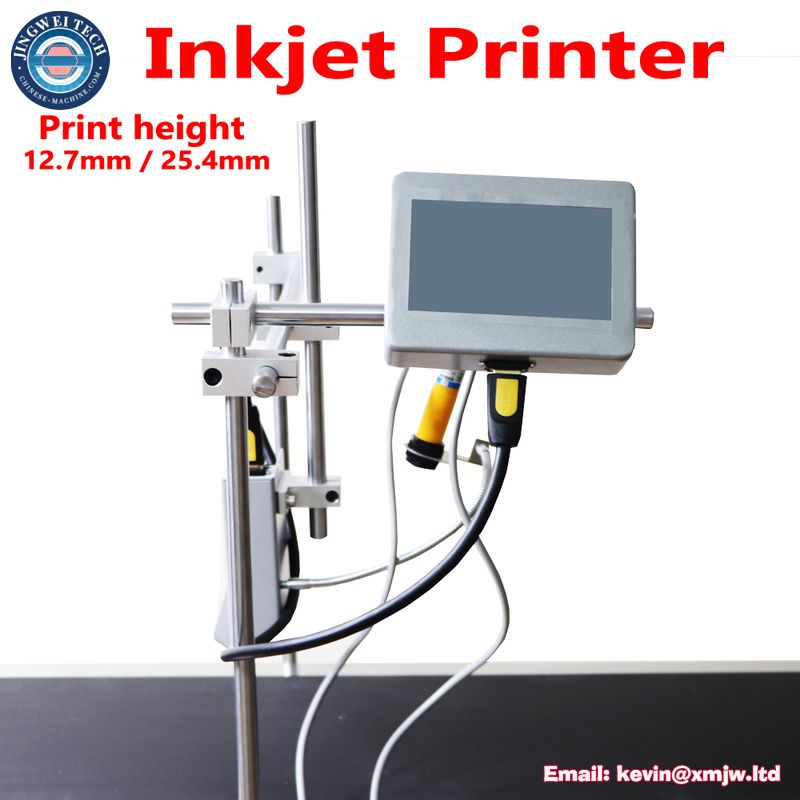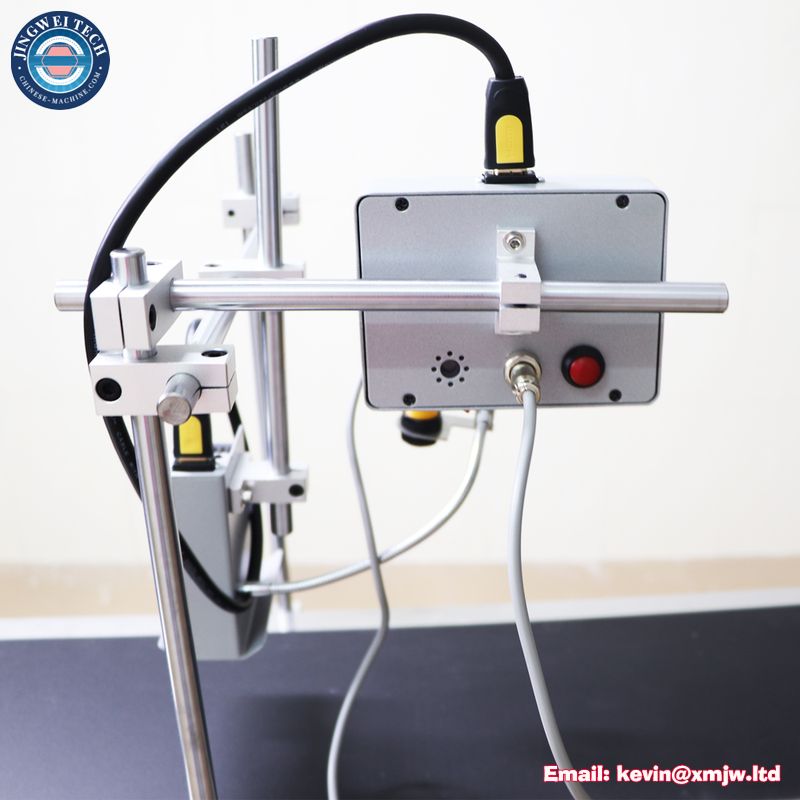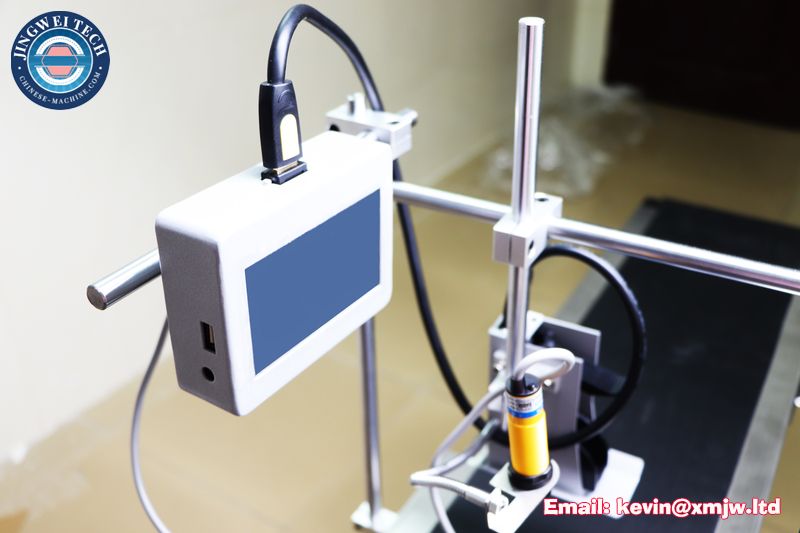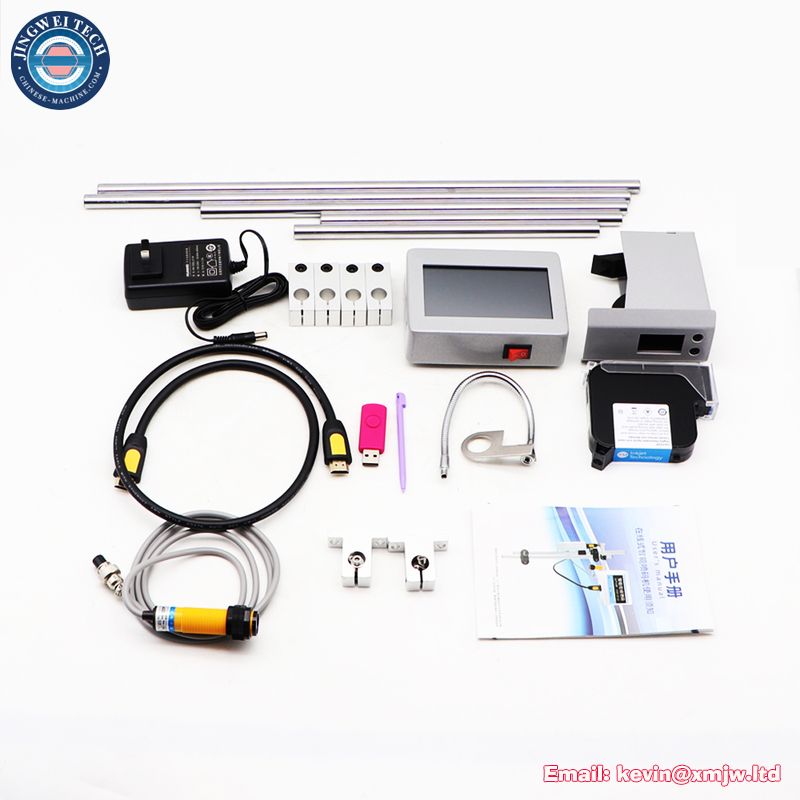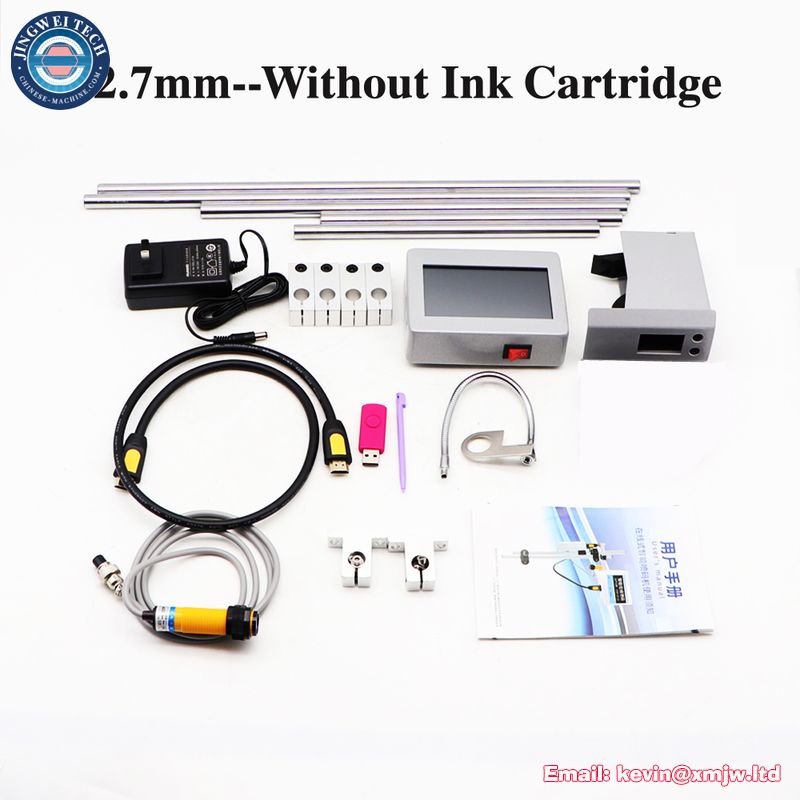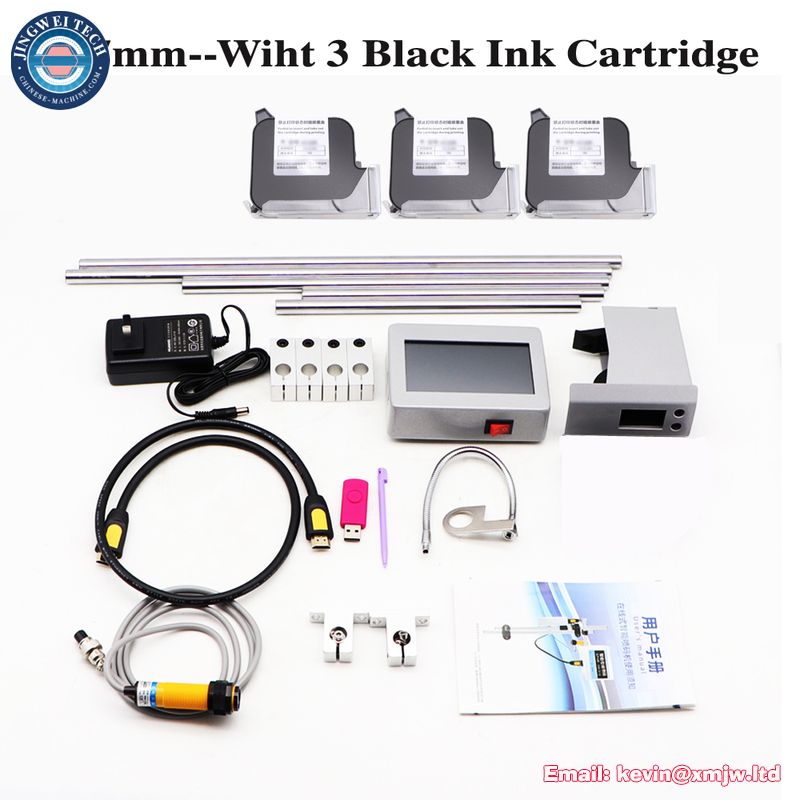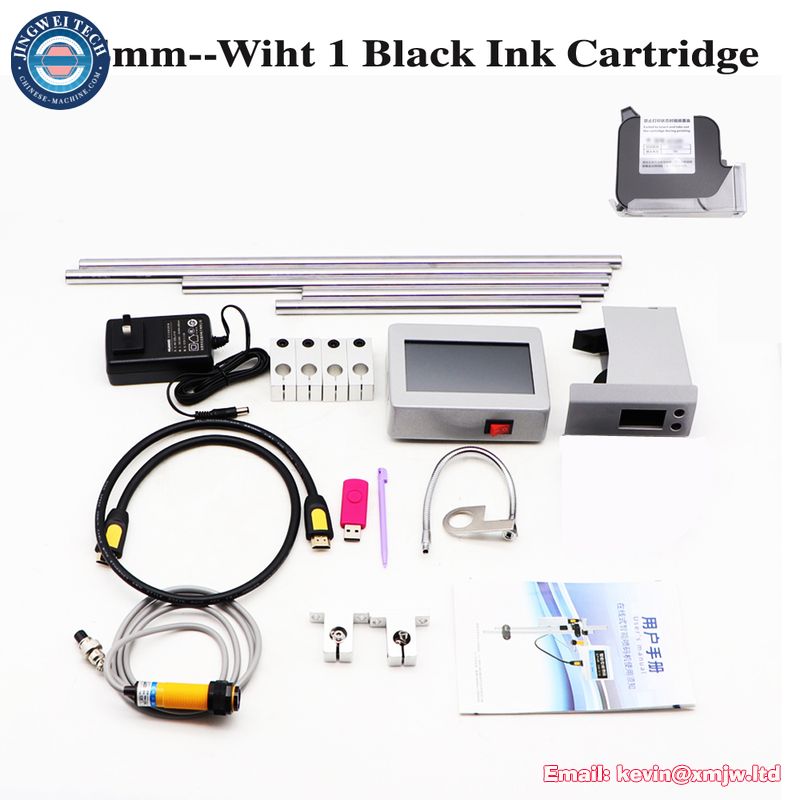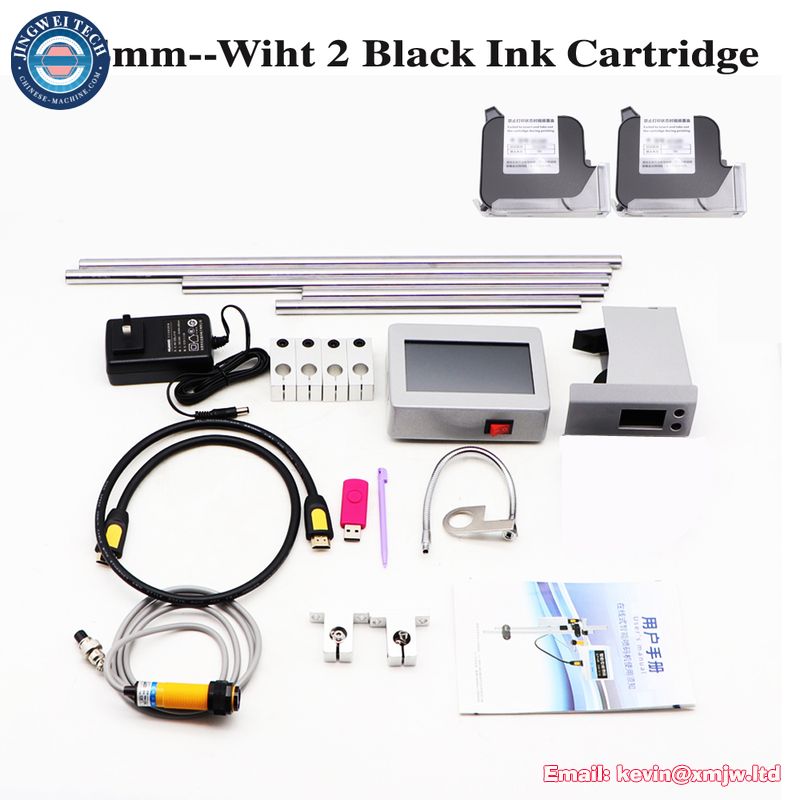 Brand Name
LAUNCH
is_customized
YES
Material
Cast Iron
Model
12.7mm / 25.4mm Automatic Coding Machine
Model Number
12.7mm / 25.4mm Automatic Coding Machine
Origin
Mainland China
Type
Hand Tool Parts
Usage
Commercial Manufacture
Tags: 12.7mm / 25.4mm Automatic Coding Machine, Online Digital QR Code Printing Batch Date Logo Inkjet Printerwith Black Ink Cartridge