Breakout board CNC USB MACH3 100Khz + 4pcs Digital Stepper Motor Driver DM556 2 Phase DC20V-50V 5.6A 42 57 86 Motor Controller
Price in reward points: 69
Brand:

unbranded

Product Code:

CN230812454956

Availability:

8995
Breakout board CNC USB MACH3 100Khz + 4pcs Digital Stepper Motor Driver DM556 2 Phase DC20V-50V 5.6A 42 57 86 Motor Controller
Description:
1. Support for 4-axis linkage, you can connect four stepper motor drives or servo drives;
2. Maximum step-pulse frequency is 100KHz,which is suitable for the servo or stepping motor;
3. Support automatic probe tool
4. Support Emergency input
5. Support for limit switch
6. Support for connecting electronic handwheel
7. Need use external 24V DC power supply to isolate USB and external port, and to make the system more stable
8. Have 0-10V output port, you can use mach3 software to control the spindle motor speed.
9. 4 general-purpose inputs, you can connect the limit switch, estop switch, probe switch, back to zero and other device
10. 4 general-purpose isolated relay drive output interface, can drive four relays for controlling the spindle starts, forward rotating and reverse rotating, pumps and other device
11. 1 status LED, indicate connection status on the board
Size: 8x7.7cm/3.15x3.03inch
Quantity: 1 Set
Note:
Please allow 1-3mm error due to manual
measurement. pls make sure you do not mind before you bid.
Due to the difference between different monitors, the picture may not reflect the actual color of the item. Thank you!
Package Contents:
1 x USB CNC Controller Card
1 x USB cable
1 x CD –(if not get, please contact us. We will send you download link)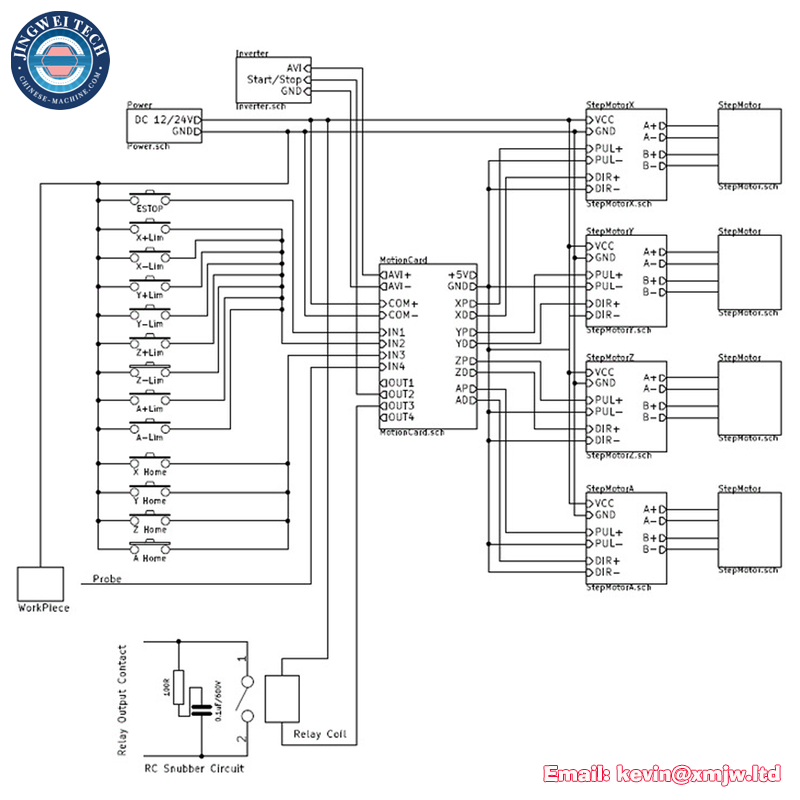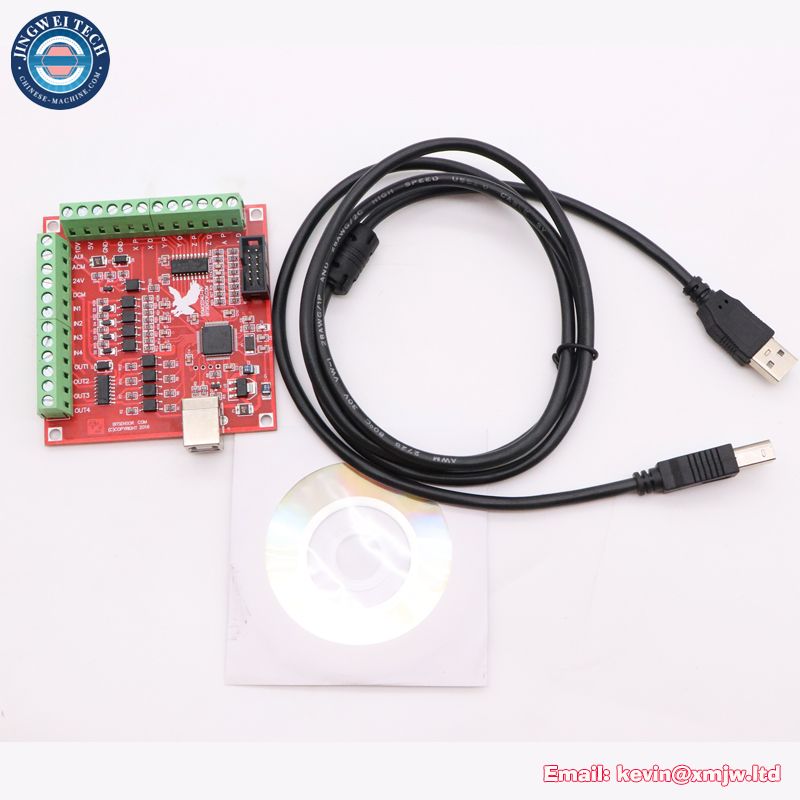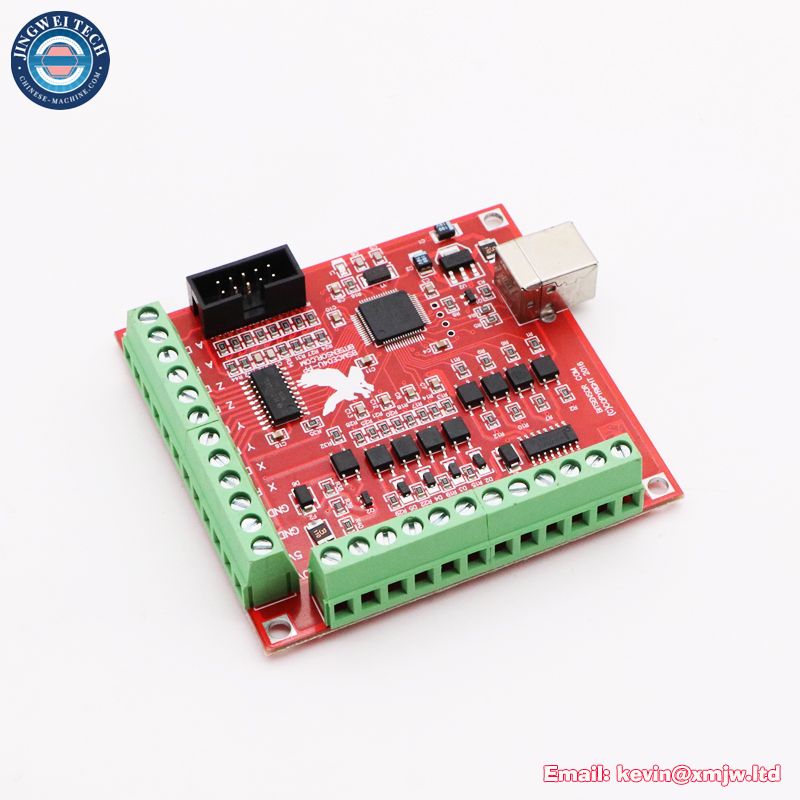 1.Introduction :
The DM556 is a versatility fully digital
stepping drive based on a DSP with advanced control algorithm. The DM556 is the
next generation of digital stepping motor controls. It brings a unique level of
system smoothness, providing optimum torque and nulls mid-range instability.
Motor self-test and parameter auto-setup technology offers optimum responses
with different motors and easy-to-use. The driven motors can run with much
smaller noise, lower heating, smoother movement than most of the drives in the
markets. Its unique features make the DM556 an ideal solution for applications
that require low-speed smoothness.
2.Features:
Extra smooth movement
Low drive & motor heating
Step & direction or CW/CCW control
DSP-based stepper control technology
Automatic motor identification and self
configuration
3.DM556 Specifications:
Input voltage: DC20-50V
Maximum frequency: 200KHz
Output current: 7 selections of 1.4-5.6A
via DIP switches;or any value of 0.1-11. 5.60A via software configuration
Size: 11.7*8.5cm/4.61*3.35 inch
4.Note:
Please allow 1-3mm error due to manual
measurement. pls make sure you do not mind before you bid
Due to the difference between different
monitors, the picture may not reflect the actual color of the item. Thank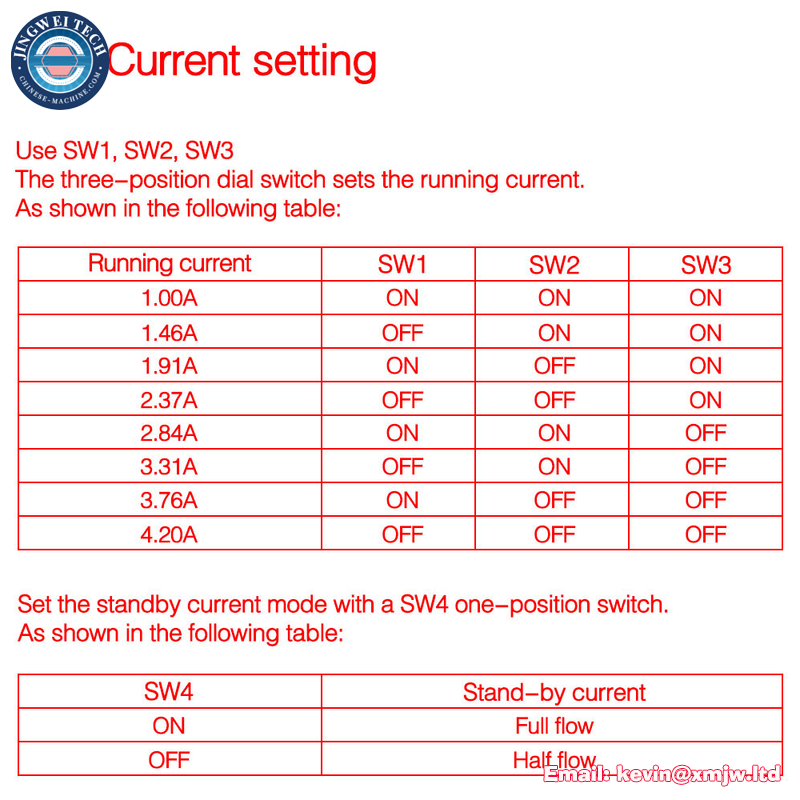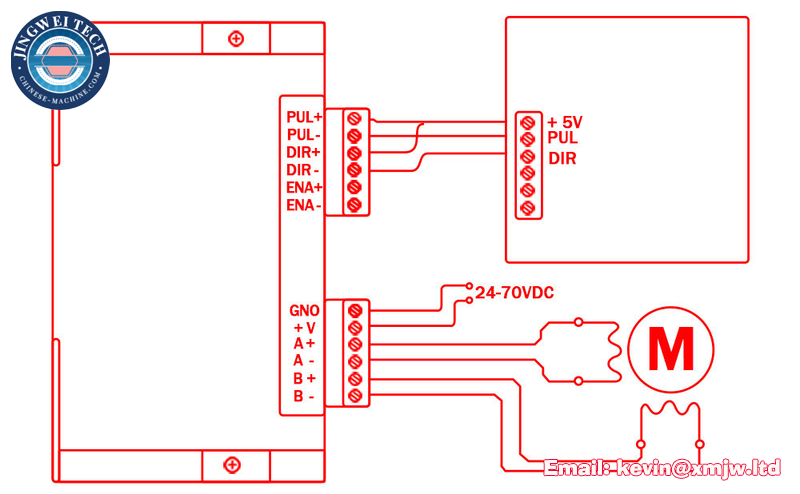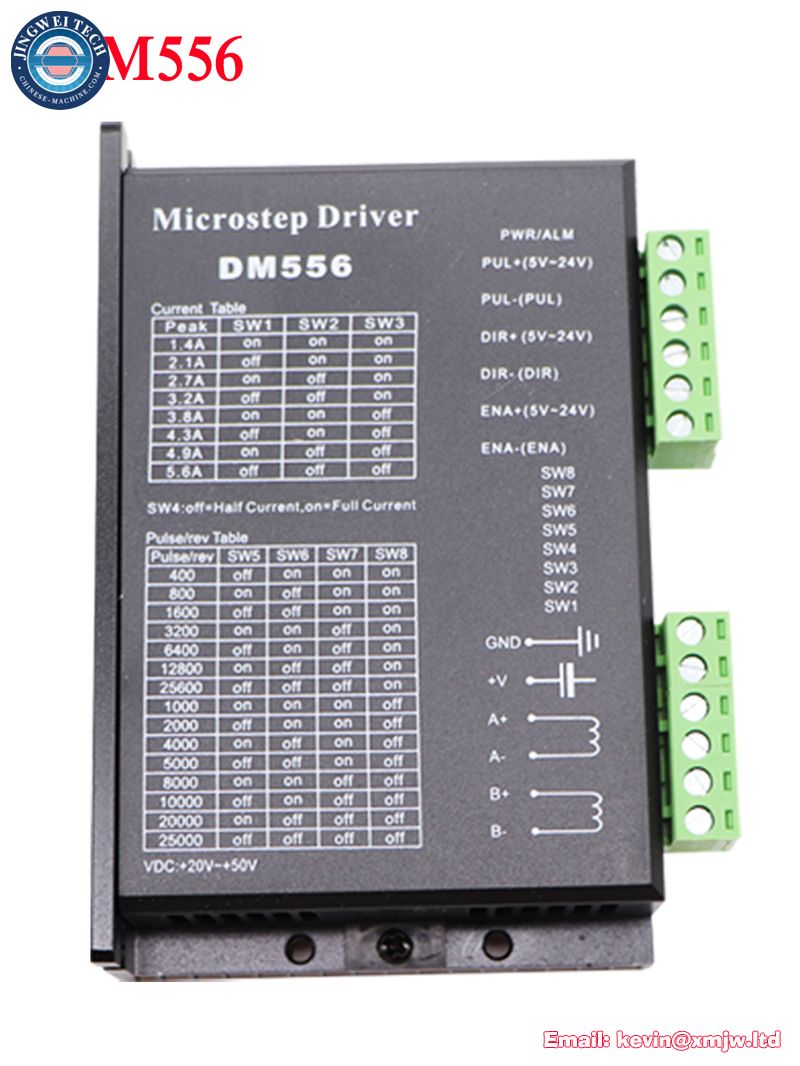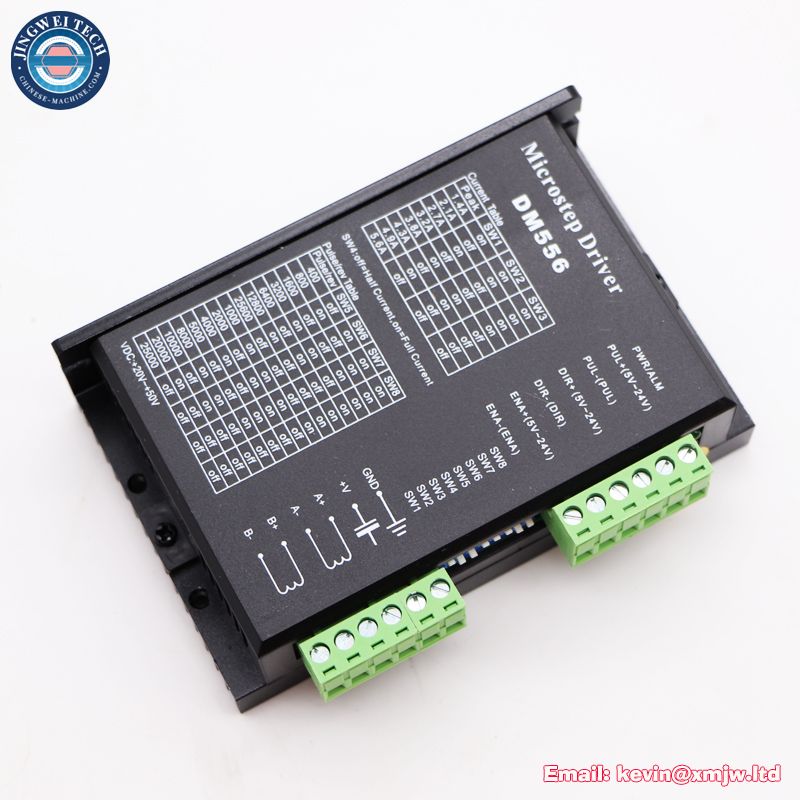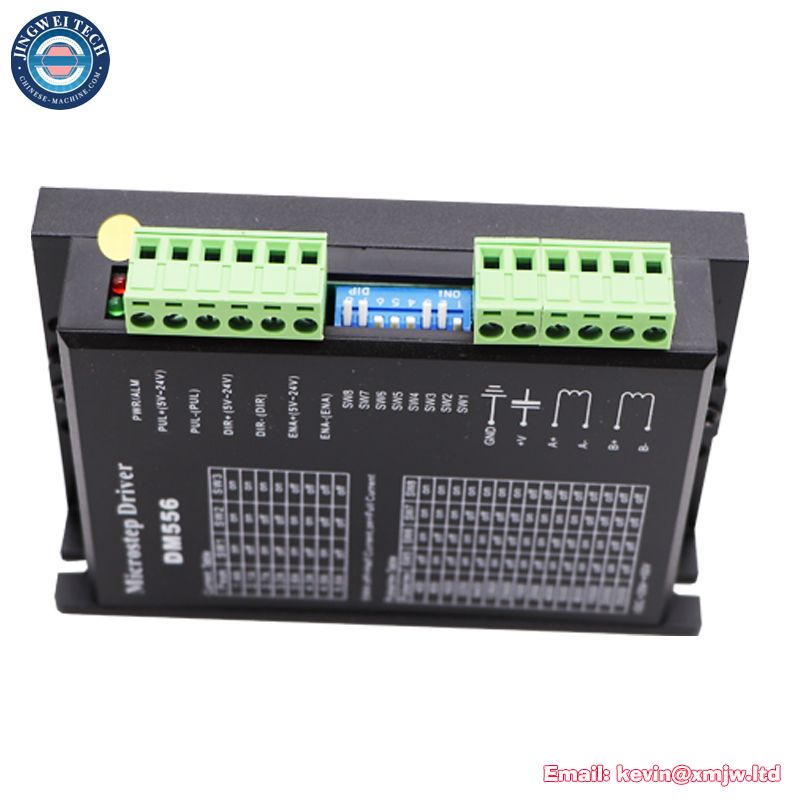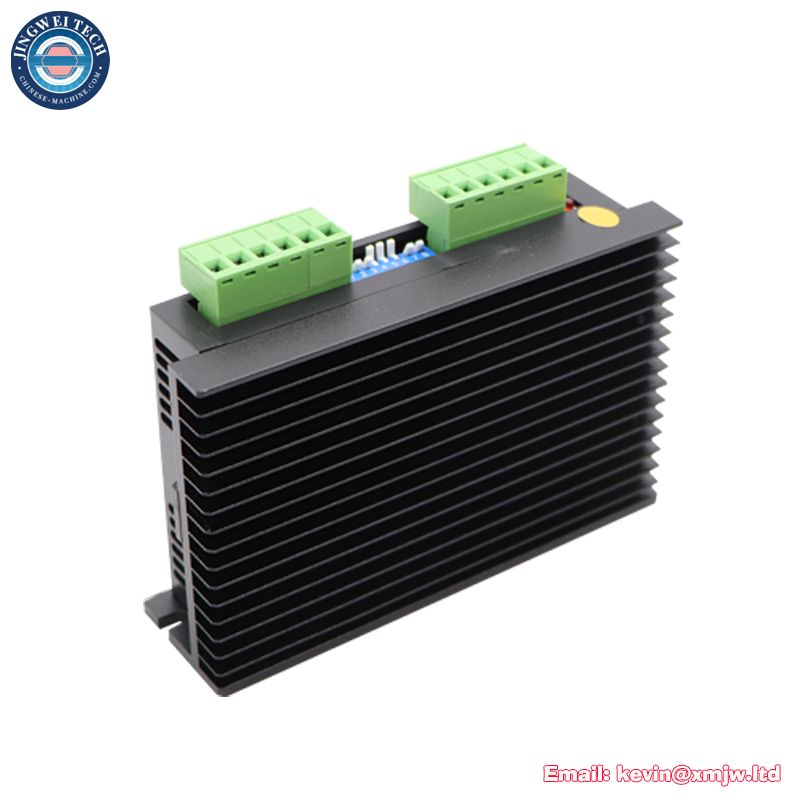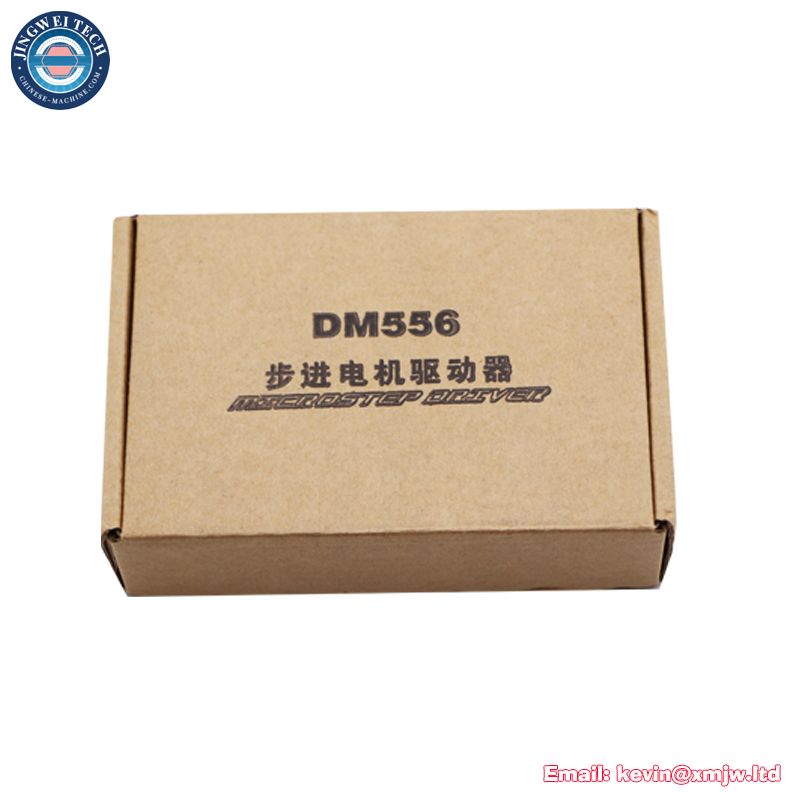 Certification
CE
Model 1
DM556 2-phase Digital Stepper Motor Driver
Model 2
Breakout board CNC USB MACH3 100Khz
Model Number
DM556 2-phase Digital Stepper Motor Driver
Motor type
DC Motor
Origin
Mainland China
Power supply
DC
Tags: Breakout board CNC USB MACH3 100Khz + 4pcs Digital Stepper Motor Driver DM556 2 Phase DC20V-50V 5.6A 42 57 86 Motor Controller